Jahana's Story
Jahana Hayes is the U.S. Representative for the Fifth Congressional District of Connecticut. Hayes was elected in November 2018. She is the first African-American Congresswoman from Connecticut, and this is her first public office. A high school teacher, Hayes first garnered widespread notoriety when she was named National Teacher of the Year in 2016 by President Barack Obama. In her capacity as National Teacher of the Year, Hayes traveled the country and the world engaging public education stakeholders in policy discussions meant to improve outcomes for students.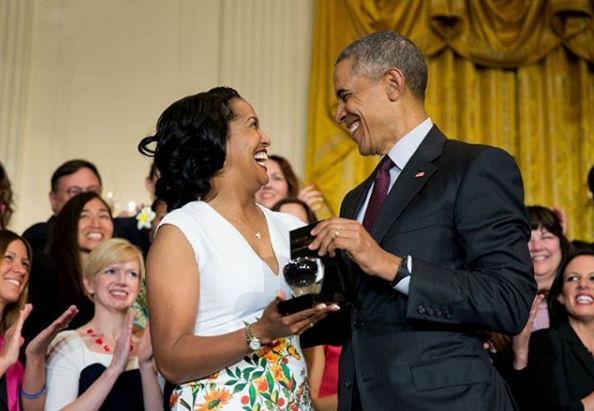 Giving Back to Her Community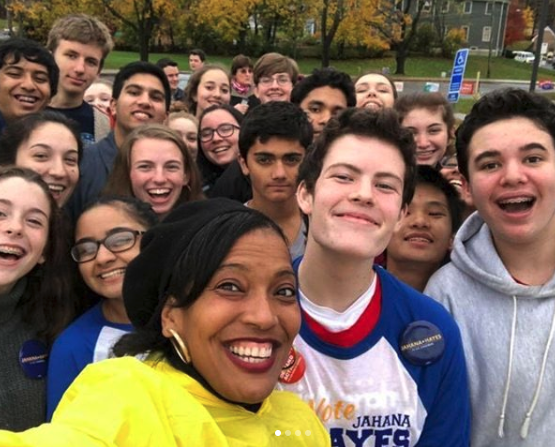 Jahana's story is one of achievement despite the odds and overcoming the obstacles that so many people face. Growing up in the cycle of poverty and addiction, she found herself pregnant at 17. She had her daughter, went back to school, received multiple degrees, reached the pinnacle of teaching, and now, sits in Congress. She credits education for saving her life. Jahana is a fierce advocate for ensuring that equitable access to educational opportunities exists for all students and families. She is often heard saying: "ask yourself: is this what you would want for your child?" Jahana decided to run for office when she looked at her students and said: "Who will speak for them, if not me?" She fiercely believes all people have value and all people deserve to have a voice in Washington. She is living proof that good government works.
Solving Problems in Congress
Congresswoman Hayes currently sits on the full House committees of Education and Labor, and Agriculture. Her areas of legislative focus are equitable access to quality education, affordable health care for everyone, food security, labor, agriculture, and the environment. She has been a fierce advocate of immigration reform, gun violence prevention, veteran issues, social justice, transportation, and working in a bipartisan way to bring positive change to the lives of every person in our community.